Every Nonprofit Now Accepts Any Crypto
When making a direct donation, assets are sent to the nonprofit of your choice in a single transaction. In many cases, you may deduct the full value of the gift and offset taxable income, exactly the same benefits offered through the use of a
DAF
.*
Similar to
donating to a fund
, begin by selecting the asset and amount, and indicating if you wish to receive a tax receipt.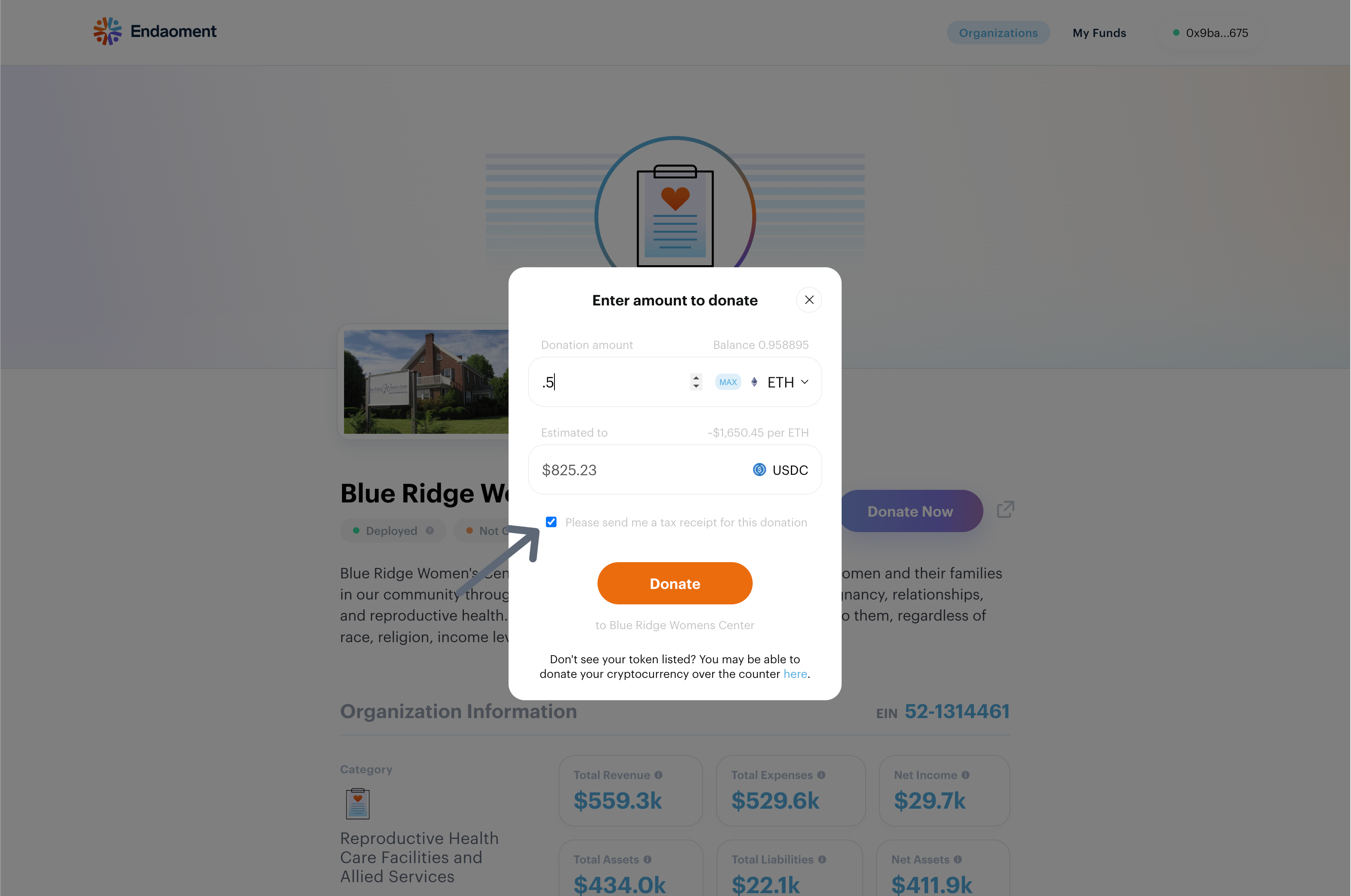 Select the asset, amount, and check the box if you'd like a tax receipt.
Direct Donations are routed through the Endaoment Direct Donations Community Fund to the compliant 501(c)(3) of your choice.** This allows us to preserve the tax deductibility of the gift, while decreasing the time it takes for us to deliver it and reducing the number of transaction donors are required to broadcast using their wallet.
All direct donations are required to be
unrestricted gifts
- if you'd like to place a restriction on your gift, you'll need to
create a DAF
.
*Endaoment does not provide tax advice. You should consult with a licensed tax professional to further understand the impact of making a direct donation.
**Gift delivery is contingent on the nonprofit remaining compliant and in good standing with the IRS.